At Arachas, we know it is a tough time for everyone right now and we're here to help you in any way that we can. We understand that you're probably not rushing out to buy a vehicle any time soon, but we also know that things will get better.
With this in mind, we have listed the top 5 vans in Ireland to give you a better insight into some of the most popular features in 2019.
These rankings have been drawn from SIMI Motorstats - the official statistics of the Irish Motor Industry.
5. Volkswagen T6
The Volkswagen T6 had a bit of a facelift in late 2019 (The T6.) and has become one of the more popular commercial vehicles on the market for a long time.
It is a longstanding "fan favourite" that comes in a variety of colours, styles and sizes. It is also available as both a panel van which is popular with craftsmen, and a Kombi - more suited for transportation services e.g. minibus services etc.
Popular features include:
Safety Systems
Comfort
Engine Strength
Wide Range of Models Available
4. Renault Trafic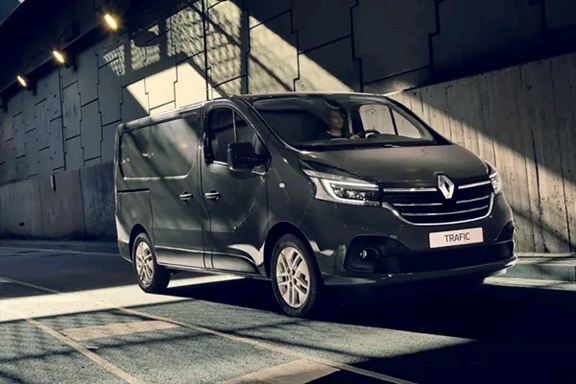 The Renault Trafic is a medium van that was first launched in 2014. After front-end improvements were added just last year, the overall appeal of this vehicle has greatly risen.
This van now houses a 2-litre turbodiesel engine and has the option of a six-speed auto gearbox.
Popular features include:
Comfort and Ease of Handling
Cost Effectiveness in terms of Fuel
Innovative Interior Designs
It boasts the Longest Loading Length amongst Medium Vans
3. Volkswagen Caddy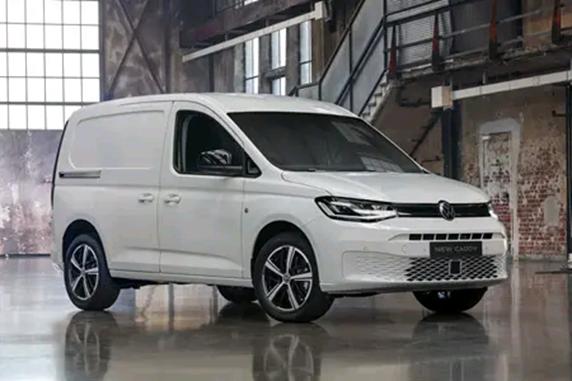 This "small van" is seen as one of the more popular models amongst tradesmen because it suits their every-day needs.
The Caddy is well known for features such as the quality of its build, a powerful engine, superb safety systems and its overall trendy image. Some might argue that its rivals can hold a load up to 1 tonne compared to the Caddy's 800kg. However, others would say that its size is more than suitable for jobs suited to various trades. Recent updates to safety equipment (AEB technology) in 2017 and the variations of colour available led the Volkswagen Caddy to take our number 3 spot.
Popular features include:
Powerful Engine
Superb Safety Systems
Trendy Image
2. Citroen Berlingo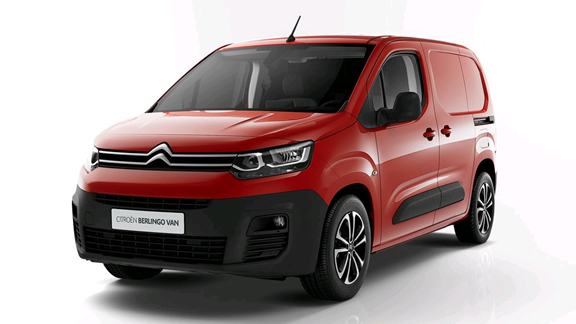 The Citroen Berlingo is a top competitor in not only Irish markets, but also across the UK and Europe. The most recent generation of the sturdy work van brings its new technological innovations that offer a more practical experience.  
This impressive vehicle takes the number 2 spot due to its sheer popularity amongst its customers.
Popular Features include:
Interior Storage Space
Wide Range of Choice
Refined Engine Design
A Stronger Model capable of holding over 1 tonne in weight
1. Peugeot Partner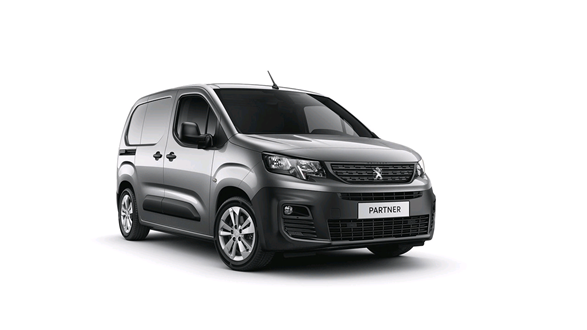 Snatching the number 1 spot on our countdown list is the Peugeot Partner - a new contender on the commercial vehicle scene who has dominated the European market. This vehicles release took place early last year and resulted in sales soaring for this van in comparison to its competitors.
Popular Features include:
Smooth Drive
Large Interior
Maximum load can potentially exceed 1 tonne in weight
Advanced Technology that offers the owner more information such as overload warnings.
Regardless of what others may think about features such as the interior, the numbers speak for themselves with the Partner coming in with almost 60 more units sold over the Berlingo in 2019.
There we have it… the top 5 vans of 2019.
Did you know that we can help you with a competitive insurance quote for your commercial vehicle or van using solid 'A' Rated insurance providers?
Image Source: Volkswagen T6, Renault Trafic, Volkswagen Caddy, Citroen Berlingo, Peugeot Partner